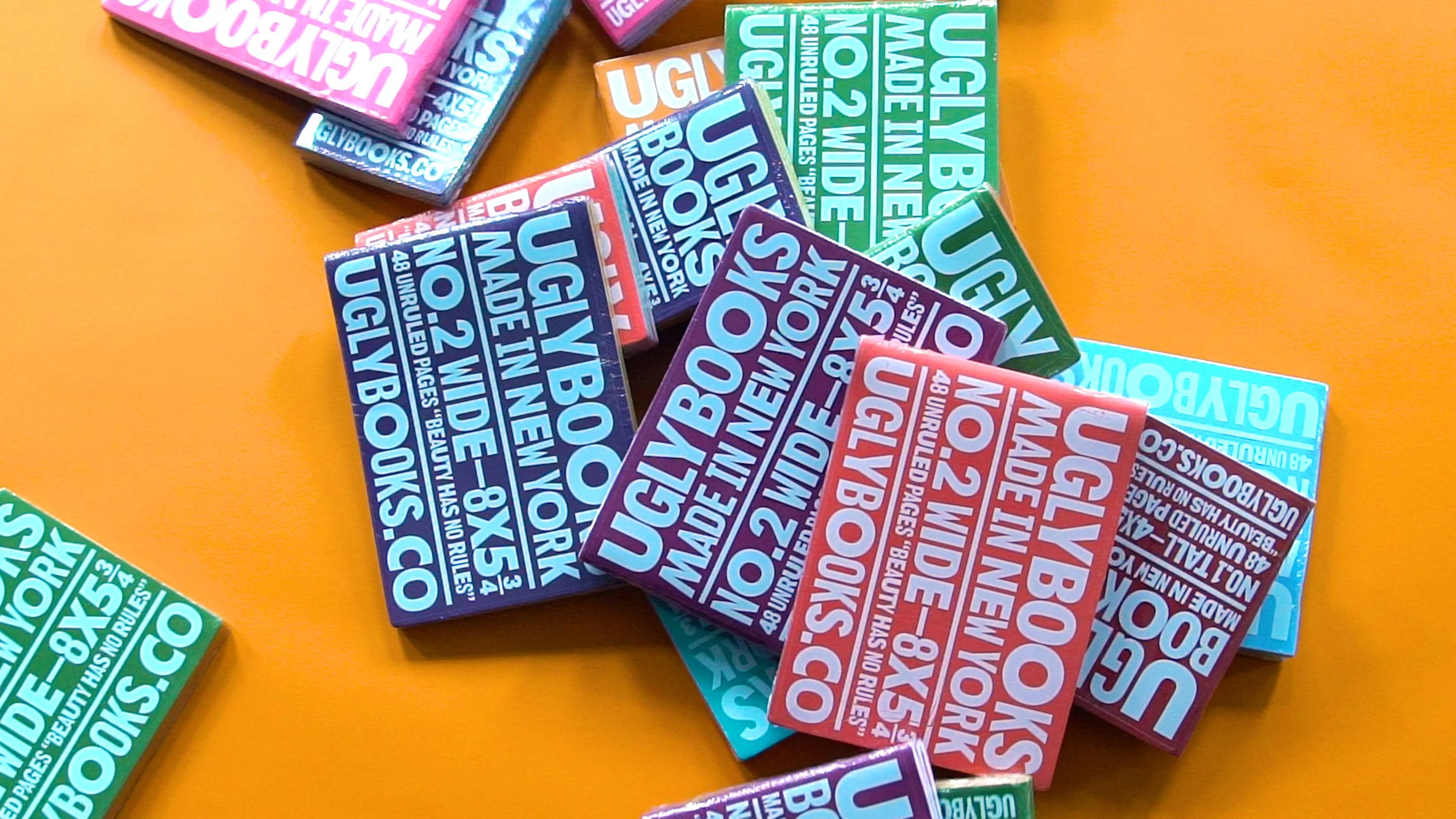 COLORED PAPER POCKET SKETCHBOOKS TO UNLEASH YOUR CREATIVITY
T48 PAGES PLUS COVER
GREAT FOR ANY MEDIA BIODEGRADABLE SHRINKWRAP COMPOSTABLE FRONT LABEL
DURABLE 350GSM COVER
THICK 13GSM ACID-FREE UNCOATED INTERIOR PAGES LIMITED EDITION COLORWAYS
FREE SHIPPING ON ORDERS OVER $50
Sometimes it feels like the rules of this world were written a billion years ago; forever tattooed into the sky so every living being on Earth would be unable to ignore them. What is beautiful and what is not doesn't seem as subjective as it should be.
There is no greater proof of the frustration of this concept than the adolescent years we all struggle through: Attempting to discover who we are and where we belong, figuring out our likes and dislikes, determining how to spend our time and who to spend it *with*, and ultimately being judged for each one of those decisions along the way. It changes you. It changes how you view life, it changes how you make decisions, it changes who you share your feelings with and when you feel it's safe to be honest. It erodes the trust and purity you once had as a child and fills the void with doubt and fear.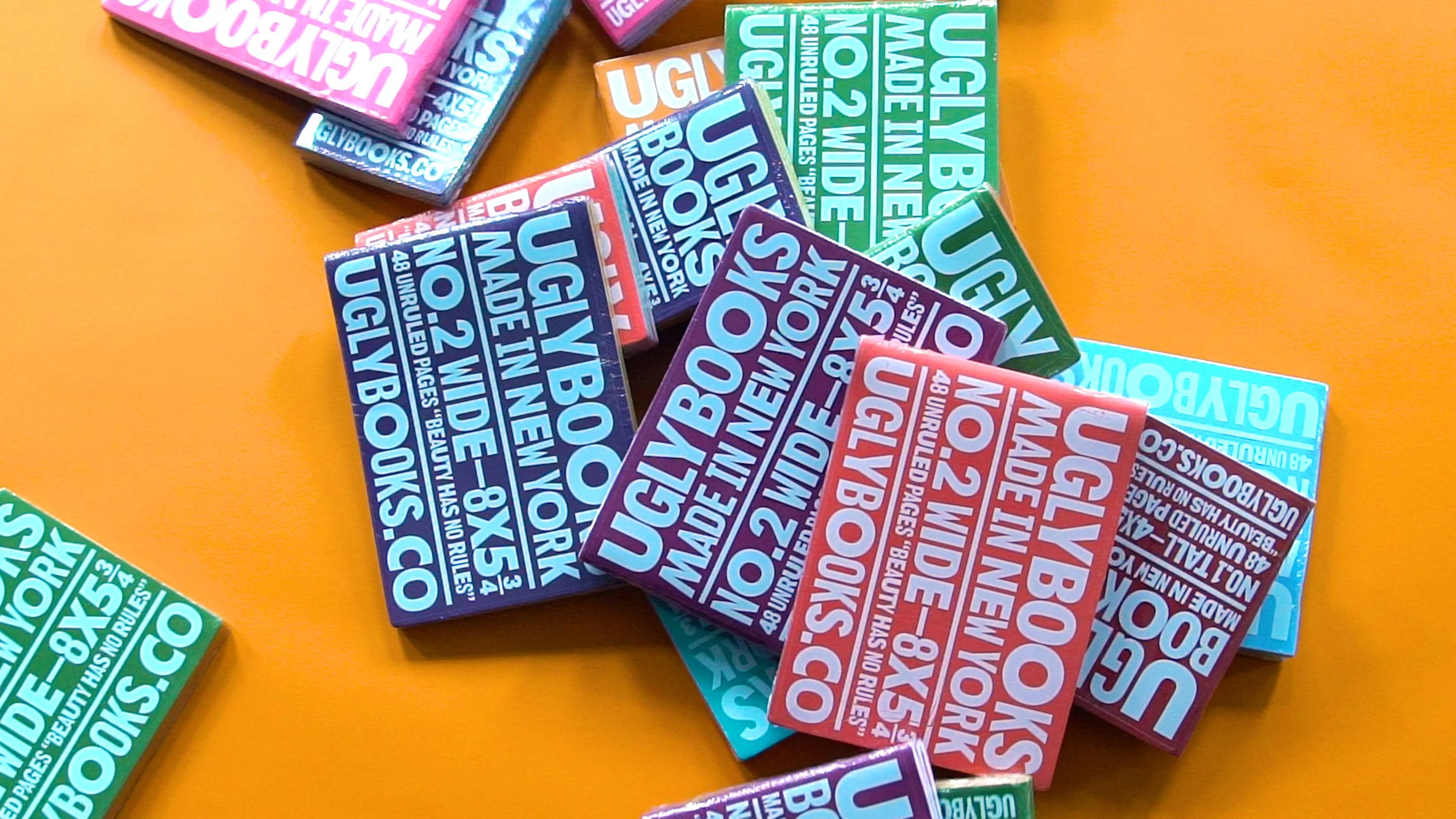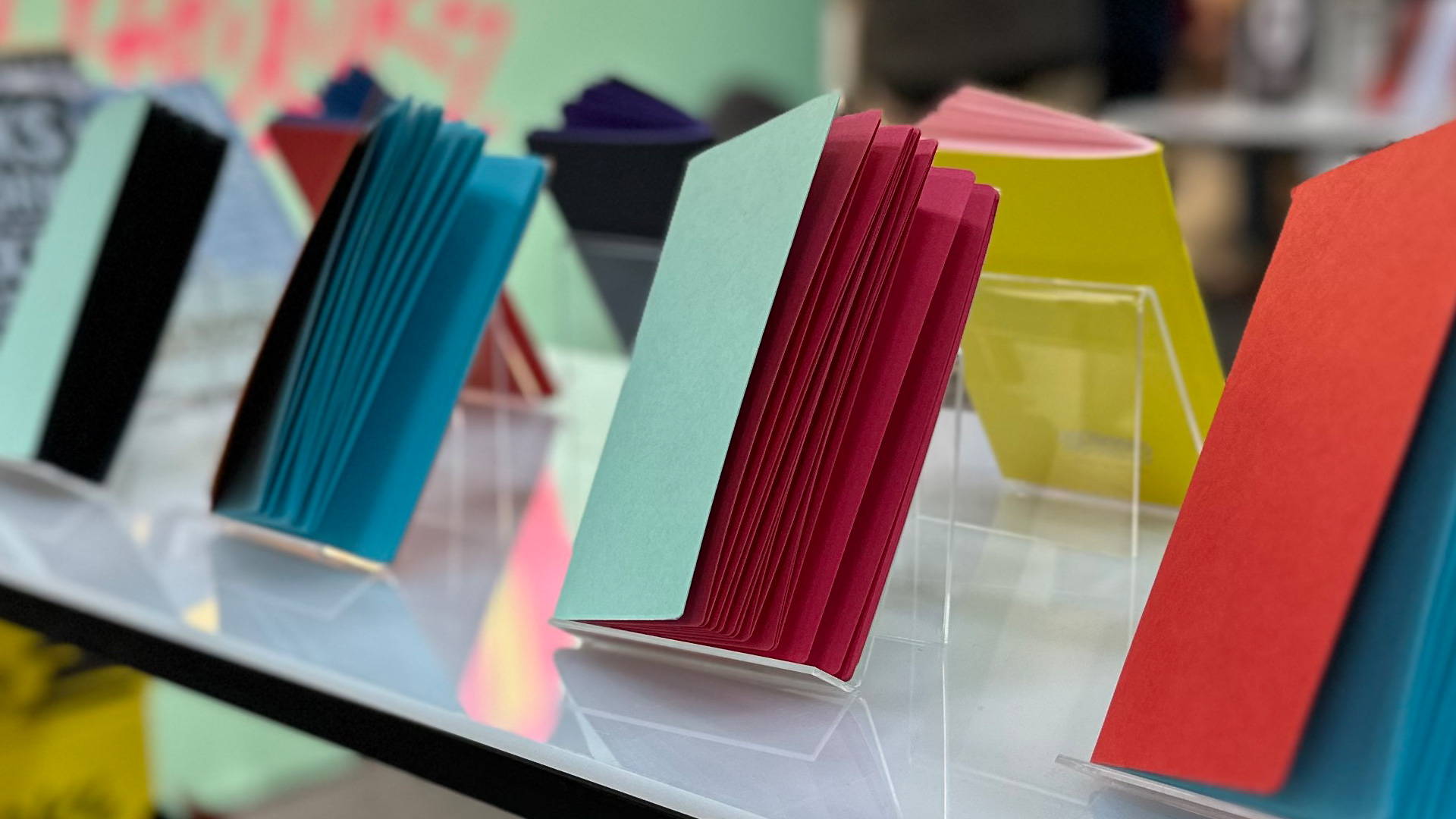 CUSTOMIZE A BATCH OF UGLYBOOKS

Got an idea for your very own batch of Uglybooks? Maybe to give out a company retreat, family reunion or frog jumping contest? Wherever you think people might enjoy cool colors with your name or logo on it, Uglybooks can be ready for you!
All you have to do is let us know what you need and we'll do our best to accommodate your order!
SUBSCRIBE TO THE NEWSLETTER
BLURB ABOUT WHAT YOU GET GOES HERE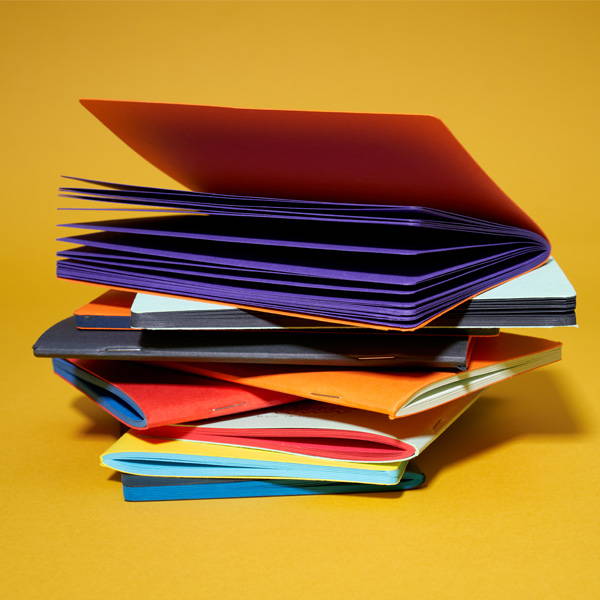 How many pages do Uglybooks have?
When will my favorite colorway be back in stock?
We have over 3,000 colorways planned. We do not foresee restocking any particular colorways in the next few years, if at all. We might decide to bring back a colorway, but we cannot guarantee which one or when that might be.
Is Uglybooks paper acid free?
What weight paper is used to make Uglybooks?
We are currently using 120gsm for the inner pages and 300gsm for the cover stock. We are in the process of upgrading to 135gsm for the inner pages and 350gsm for the cover stock, however the difference in feeling is not significant enough to really notice.
Are Uglybooks ok to be used with watercolors or other wet media?
Uglybooks do not use watercolor paper. Some of our customers have used watercolors and other wet media, but the paper may buckle depending on the amount of water used.
Five of our colors are 100% recycled pulp. The rest of our paper is 100% FSC recycled, post-consumer fiber and are completely biodegradable and recyclable.
Is there any branding on the covers of Uglybooks?
The front cover of all Uglybooks are completely free of branding. The back cover has a small foil embossed logo on the bottom. The books are wrapped with a clear shrinkwrap that includes a printed transparent sticker. The images where you see text on the front of the book is actually just the sticker on the shrinkwrap.
Are all three books in the package the same colorway?
Yes, with the exception of our Mystery Books.
So what's the deal with the Mystery Books?
Mystery Books have three completely different colorways in one package. If you order two Mystery Books packages you may end up with some of the same colorways.
Do you have books with multiple interior page colors?
Not yet, but we plan on it!
Will you be making other sizes?